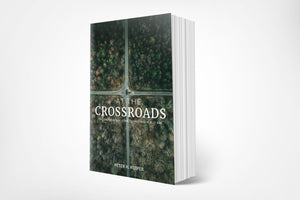 If you find yourself grappling with feelings of inadequacy, a sense of emptiness, deep feelings of shame or other painful emotions, you're not alone. Many of us struggle with such feelings, leading us to adopt unhealthy coping strategies to shield us from further hurt. However, like a beachball held underwater, these patterns of thoughts and behaviors have a way of resurfacing, causing harmful disruptions to our personal lives and relationships.
This insightful book offers a proven approach to tackling these challenges, blending sound clinical expertise with a distinctively christian worldview. Pete Kuiper co-founded CrossRoads Counseling of the Rockies in 2001, and over the ensuing years, he and his colleagues have developed a highly effective brief Intensive counseling program. Clients coming from 48 states as well as 15 foreign countries have had significant life-changing experiences using this therapeutic approach.
Now is the time to recalibrate and pursue the life changes and healing God has reserved for you. Embark on a journey that will help you find your way home to who you really are. Let this book serve as your guide along this transformative path.